Reproduction Ceiling Tiles In Metallic Finishes
by Ceilume Smart Ceiling Tiles
1-800-557-0654
Monday - Friday
6:00AM - 4:30PM, Pacific
Partners in Safety
No Spongy-Looking Tiles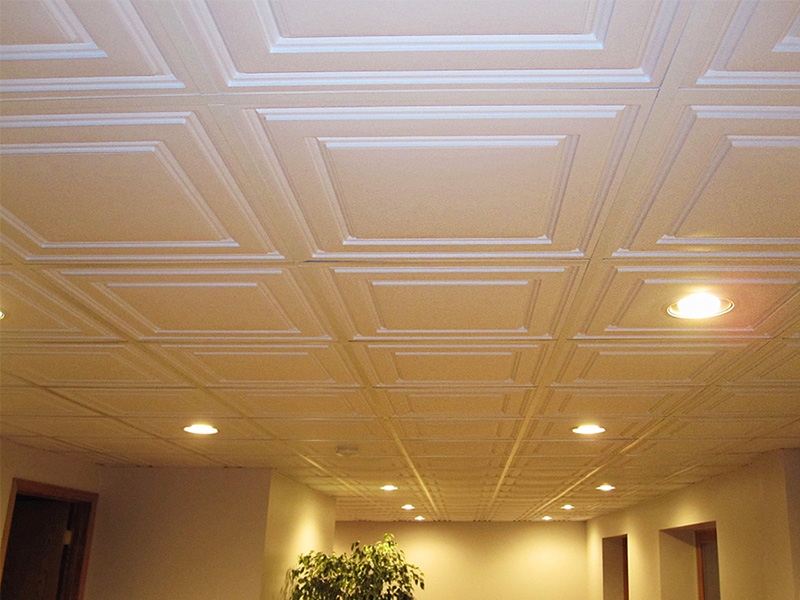 Additional Photos
Installation Description
A drop ceiling installation using
Stratford Paintable White Ceiling Tiles
.
Customer Testimonial
The installation went fine as a DIY project, considering the very large area. The installation of the grid system was the biggest challenge and could not have been done without a laser level device.  We are well pleased with the ceiling as it looks very rich and different from the typical spongy look of traditional ceiling tile.  Thanks for a good product.  Attached are pictures of the finished ceiling.
-
Gary H.
Installation Tags
Suspended/Drop
;
2 x 2
;
White
;
Recessed/Can
;
Stratford
;
Basement
Made in the USA.
Warranty
|
Return Policy
|
Terms of Use
|
Contact Us
|
Report an Error
Copyright © 2013
Ceilume: The Smart Ceiling Tile
.