Reproduction Ceiling Tiles In Metallic Finishes
by Ceilume Smart Ceiling Tiles
1-800-557-0654
Monday - Friday
6:00AM - 4:30PM, Pacific
Partners in Safety
Fun Family Project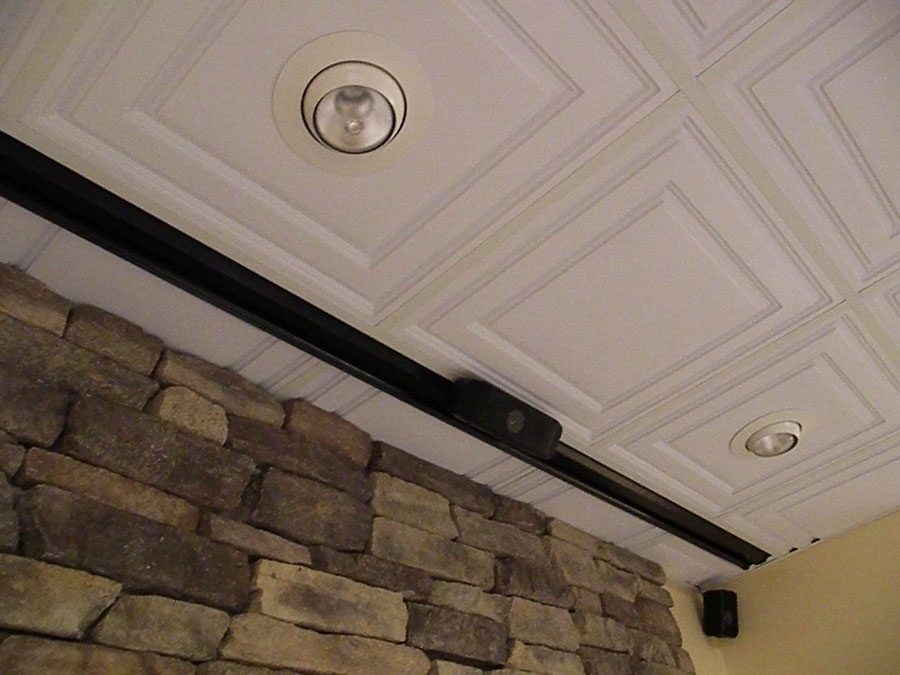 Additional Photos
Installation Description
A drop ceiling installation using
Stratford Paintable White Ceiling Tiles
.
Customer Testimonial
It is great hearing from you and the Ceilume team.  In relation to the installation of our Ceilume tiles...where do I begin.  Your service since the moment we came across your company has been tremendous.  We started this process with samples being mailed out to our home.  After getting over the initial reaction of how light, simple and easy this product was we were convinced that the price was right to move forward.  Within about 10 days our entire shipment arrived.  I was able to enjoy time with my 5 young boys ( all under 12) installing the tiles in the grid as well as cutting out the can light holes.  This may have been one of the quickest, cleanest and easiest do-it-yourself jobs I have ever completed.  We were even able to frame in our retracting projector screen and projector for the home theatre.
-
Donald L.
Installation Tags
Suspended/Drop
;
2 x 2
;
White
;
Border Tile
;
Recessed/Can
;
Projector
;
Speaker
;
Stratford
;
Basement
;
Home Theater
;
Living/Rec Room
Made in the USA.
Warranty
|
Return Policy
|
Terms of Use
|
Contact Us
|
Report an Error
Copyright © 2013
Ceilume: The Smart Ceiling Tile
.