Reproduction Ceiling Tiles In Metallic Finishes
by Ceilume Smart Ceiling Tiles
1-800-557-0654
Monday - Friday
6:00AM - 4:30PM, Pacific
Partners in Safety
Better Than Tin Vaulted Ceiling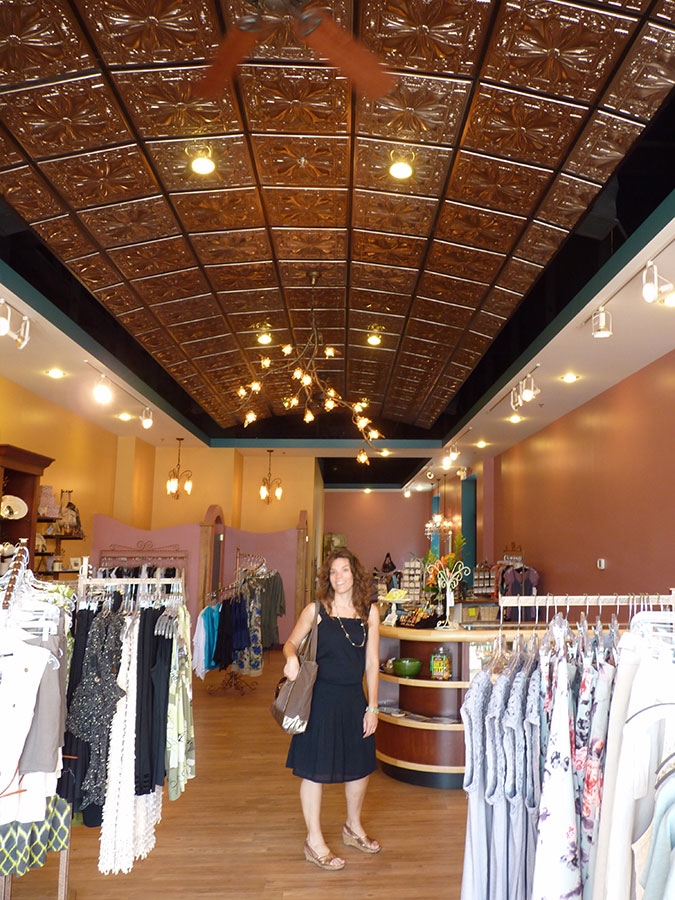 Additional Photos
Installation Description
A drop ceiling installation using
Avalon Faux Tin Ceiling Tiles
.
Customer Testimonial
 The ceiling is already generating a steady stream of compliments from all who have seen it. It is hard to get a photo that captures the effect created by the long barrel vault "tin" ceiling with its ceiling fans towards each end and the chandelier in the center.  I recommend your product without reservation. My brother is a restaurant designer for a major national chain and based on what he saw in our store, they are looking into using your product instead of the tin they have been using.
-
Peter L.
Installation Tags
Suspended/Drop
;
2 x 2
;
Tin
;
Border Tile
;
Recessed/Can
;
Surface Mount
;
Ceiling Fan
;
Avalon
;
Commercial Retail Store
Made in the USA.
Warranty
|
Return Policy
|
Terms of Use
|
Contact Us
|
Report an Error
Copyright © 2013
Ceilume: The Smart Ceiling Tile
.